Source: Post Perspective
Written by: Randi Altman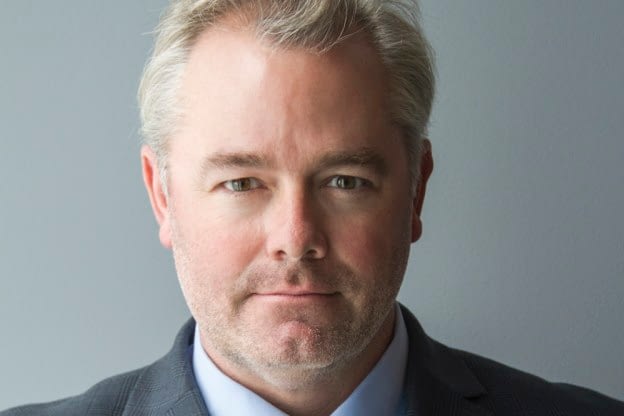 Post services company Light Iron has named veteran post pro Josh Haynie to VP of US operations, a newly created position. Based in Light Iron's Hollywood facility, Haynie will be responsible for leveraging the company's resources across Los Angeles, New York, New Orleans and future locations.
Haynie joins Light Iron after 13 years at Efilm, where, as managing director, he maintained direct responsibility for all aspects of the company's operations, including EC3 (on-location services), facility dailies, trailers, digital intermediate, home video and restoration. He managed a team of 100-plus employees. Previously, Haynie held positions at Sunset Digital, Octane/Lightning Dubs and other production and post companies. Haynie is an associate member of the ASC and is also actively involved in the HPA, SMPTE, and VES.
"From the expansion of Light Iron's episodic services and New York facilities to the development of the color science in the new Millennium DXL camera, it is clear that the integration of Panavision and Light Iron brings significant benefits to clients," says Haynie.
He was kind enough to take time out of his schedule to answer some of our questions…
Your title hints Light Iron opening up in new territories. Can you talk about this ? What is happening in the industry that this makes sense?
We want to be strategically located near the multiple Panavision locations. Productions and filmmakers need the expertise and familiarity of Light Iron resources in the region with the security and stability of a solid infrastructure. Projects often have splinter and multiple units in various locations, and they demand a workflow continuity in these disparate locations. We can help facilitate projects working in those various regions and offer unparalleled support and guidance.
What do you hope to accomplish in your first 6 to 12 months? What are your goals for Light Iron?
I want to learn from this very agile team of professionals and bring in operational and workflow options to the rapidly changing production/post production convergence we are all encountering. We have a very solid footing in LA, NY and NOLA. I want to ensure that each unit is working together using effective skills and technology to collaborate and allow filmmakers creative freedom. My goal is to help navigate this team though the traditional growth patterns as well as the unpredictable challenges that lie ahead in the emerging market.
You have a wealth of DI experience and knowledge. How has DI changed over the years?
The change depends on the elevation. From a very high level, it was the same simple process for many years: shoot, edit, scan, VFX, color — and our hero was always a film print. Flying lower, we have seen massive shifts in technology that have re-written the play books. The DI really starts in the camera testing phase and begins to mature during the production photography stage. The importance of look setting, dailies and VFX collaboration take on a whole new meaning with each day of shooting.
The image data that is captured needs to be available for near set cutting while VFX elements are being pulled within a few short days of photography. This image data needs to be light and nimble, albeit massive in file size and run time. The turnarounds are shrinking in the feature space exponentially. We are experiencing international collaboration on the finish and color of each project, and the final render dates are increasingly close to worldwide release dates. We are now seeing a tipping point like we encountered a few years back when we asked ourselves, "Is the hero a print or DCP?" Today, we are at the next hero question, DCP or HDR?
Do you have any advice for younger DI artists based on your history?
I think it is always good to learn from the past and understand how we got here. I would say younger artists need to aggressively educate themselves on workflow, technology, and collaboration. Each craft in the journey has experienced rapid evolvement in the last few years. There are many outlets to learn about the latest capture, edit, VFX, sound and distribution techniques being offered, and that research time needs to be on everyone's daily task list. Seeking out new emerging creative talent is critical learning at this stage as well. Everyday a filmmaker is formulating a vision that is new to the world. We are fortunate here at Light Iron to work with these emerging filmmakers who share the same passion for taking that bold next step in storytelling.