Premium Cutting Room Experience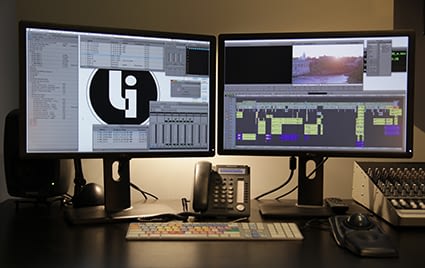 "The space at Light Iron was one of the best cutting rooms I've worked in, from the premium kit with 50" plasma to the solid staff support – everything I needed was in place."
"Light Iron NY is a great addition to the post-production community in New York. The staff at Light Iron are friendly and professional and the editorial facilities are beautiful."
Pairing with our superior services in dailies and DI, Light Iron NY's boutique offline rentals are unlike all others. You'll wish editorial had always been this good!
Comfort & Style Spacious bays, ergonomic desks, and natural light fill this creative atmosphere.
Professional Community Get seamless handoffs from Dailies, and enjoy close collaborations with our expert team to determine how the DI can enhance a cut.
Screenings Screen your cut directly from the bay to the theater – no export/import time needed.
Technical Support Each suite is customizable to Avid (with access to Nexis Shared Storage), FCP, or Premiere platforms, and is supported by in-house editorial technicians.
Prime Location Convenient subway hubs, popular restaurants, and numerous shopping options are just steps away.