The following is a collection of stories highlighting the special relationship between our colorists and some of the talented creatives we have been fortunate to work with.
BEHIND THE DI OF TALLULAH
MEET OUR NEWEST COLORIST
CRAFTING A VISUAL STYLE
OUR FOUNDING COLORIST
---
BEHIND THE DI OF TALLULAH
Written by: Carrie Radigan
In December of 2015, the Light Iron NY team was honored to work with director Sian Heder on the final color of her feature debut Tallulah for its Sundance premiere.
The collaboration began through cinematographer Paula Huidobro, who shot Paul Bettany's Shelter, which was colored at Light Iron NY by Sean Dunckley the previous year. Based on that project, Paula told us that she knew the finishing experience on Tallulah "would be amazing".
"I really love working with Sean", Paula added. "Once you find someone like him you can just trust, relax, and enjoy the process a lot more. It takes a lot less time to get to where you want. And I love the support team and awesome management at Light Iron. It's a great, creative, and friendly environment where you feel comfortable."
Upon embarking on finishing with Light Iron, Sian and Paula were hoping to use the process to "complete the journey" of the look of the movie. Sian noted that "It was a very ambitious film to shoot in 22 days with a crazy schedule. Being able to use the DI to enhance moments or things that we didn't have time to light the way we wanted, was great to elevate the film when we didn't have the time necessarily to do something on set."
Sian wanted the look of Tallulah to always be enhancing the narrative, taking the audience on an emotional ride with the characters, "even in subtle ways that they don't realize". Regarding collaborating with Sean Dunckley, she stated "there's something really interesting about having another artist in the room who you feel like is bringing their own eye and their own perspective to it, and maybe having you look at things that you didn't see before in that way. So I felt like I was in very good hands, and I really trusted him."
A week before Sundance, Netflix acquired Tallulah for worldwide streaming on demand. The movie was released in July to many positive reviews.
---
MEET OUR NEWEST COLORIST
Written by: Katia Del Rosario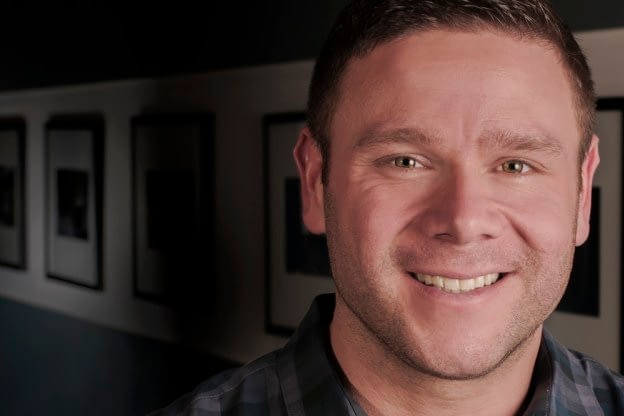 Colorist Steven Bodner joined the Light Iron team earlier this year, during the expansion of our episodic division in New York. Steven brings an invaluable level of expertise, having worked on television projects such as True Detective and Vinyl, and features such as Beasts of No Nation and Affluenza.
The complex look of True Detective, with its duality of past and present, and Beasts of No Nation, shot in the most temperamental of settings, are prime instances of Bodner's talent as a colorist. Esteemed Director Cary Fukunaga subsequently dubbed Steven as "the guy I go to for everything".
Steven likes to get involved as early as possible on a project – as early as consulting during a camera test about what can be done in the finishing stage. Regardless of the point at which Steven comes onto the project, he asks the DP and Director a lot of questions to understand their vision and create a visual reference for his color sessions. Steven enjoys molding the final picture to achieve that vision, no matter the size or scope of the project.
---
CRAFTING A VISUAL STYLE
Written by: Laura Pursley
Since the 2013 Sundance debut of Afternoon Delight, which garnered the festival's U.S. Dramatic Directing Award, the trajectory of Jill Soloway's career has been extraordinary, with multiple Emmys for the Amazon series Transparent, the highly praised pilot of I Love Dick recently premiering on Amazon, and more projects in development under her banner Topple Productions. Some of the recurring members of Jill's team are Cinematographer Jim Frohna and Colorist Corinne Bogdanowicz. Over the past few years, this trio has forged a special collaboration for shaping the final look of each project.
Recalling prepping Afternoon Delight for Sundance, Jill spoke with the utmost regard for Corinne's work, noting, "Her artistry, her understanding of color blew me away. As a first-time feature director, I so easily could have felt out of my depth. Instead, Corinne – and all the other people at Light Iron – were right there to help me."
On working with Corinne for the first season of Transparent, Jim added, "When it came to post, the adjusting and color timing was in the capable, creative hands of Corinne Bogdanowicz at Light Iron. I first worked with Corinne on Afternoon Delight, so there was already history between us. Given the great job she did, we were very happy to be back at Light Iron with the series."
While both projects shared a naturalistic style and Transparent has maintained a desaturated look throughout its three seasons, I Love Dick pursued a look that at times flirted with fantasy. Describing the more colorful style of the new show, Corinne noted, "Jill had placed a particular shade of orangey-red throughout the sets from time to time. Whenever I saw that color, which was named 'Marfa red' after the town in which the story takes place, I popped it out to highlight her motif of the town being a unique place."
"In this industry," Jim noted, "people often say it's all about relationships, usually in terms of networking, how to get to someone, who knows whom. But then there are the relationships one builds with artists and technicians with whom one feels a kinship or even a shared vision. For me, and I think for Jill as well, the relationship with Light Iron and Corinne has been a key ingredient in our creative journey. From Afternoon Delight through three seasons of Transparent, Corinne understands our visual language and the emotional landscape that we're going for, which means we now have a wonderful ease and a time-saving shorthand in the coloring suite."
Jim offered these final thoughts about working with Corinne and Light Iron: "In addition to her skills and artistry, Corinne is also a good, kind, dryly funny person and the hours of color timing are a pleasure to spend in her company. The same is true of the Light Iron team: they work really hard, care deeply about what they do and are constantly pushing toward the future without ever losing the human touch – which is why we keep coming back."
---
OUR FOUNDING COLORIST
Written by: Katia Del Rosario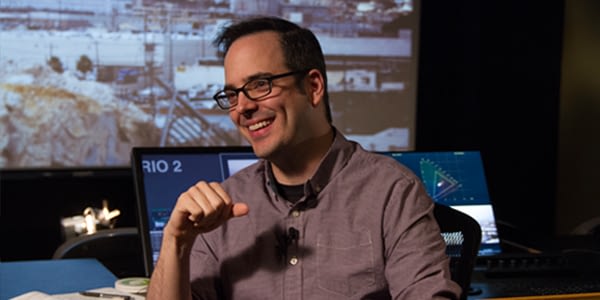 Ian Vertovec has helped grow Light Iron since it opened in 2009, having previously co-founded PlasterCITY Digital Post in the early 2000s. Ian has worked on a wide variety of projects, from indie films like In a World… and Short Term 12, to major studio productions such as Gone Girl, Whiskey Tango Foxtrot, and Bad Santa 2, set for release this November.
In recent months, Ian has received much press attention following the debut of the Panavision Millennium DXL camera, for which he developed the color science embedded within.
Although it's been a busy year already for Ian, he is most looking forward to December, when he gets to collaborate with Sundance filmmakers. His love for independent films will never fade, as those are the stories that push the envelope, just as he continues to expand the boundaries of what can be done with color science.