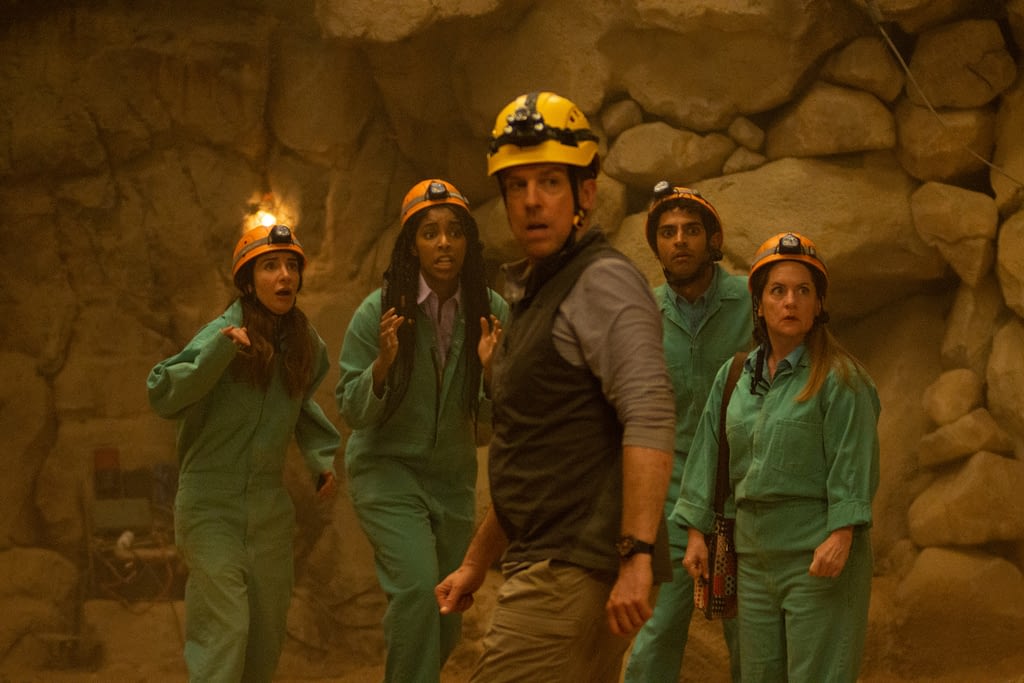 Demi Moore returns to the big screen in Corporate Animals, playing Lucy, an insufferable CEO of a struggling startup aimed at millennials. In her infinite wisdom, Lucy takes her staff, led by her long-suffering assistants Jess (Jessica Williams) and Freddie (Karan Soni), on a team-building retreat in the caves of New Mexico. When disaster strikes, not even their guide Brandon (Ed Helms) can save them.
Director Patrick Brice, whose credits include Creep, Creep 2, and The Overnight, says he wanted "that delirious feeling you get when you stay up all night." Cinematographer Tarin Anderson was key to capturing that mood in Sam Bain's script. Anderson and Brice collaborated with Light Iron colorist Nick Hasson to put the final touches on the look, which balances the line between funny and offensive.
Brice adds, "I was trying out a more observational approach. I also wanted to dig into anxieties about what makes all of these people tick, as I did with The Overnight. I also wanted to bring the same naturalistic approach to shooting and performance style, so it's not just a script with great jokes — we allowed for spontaneity and moments of improv when it felt right."
"Patrick and Tarin wanted to have a natural look," says Hasson. "A good portion of the film is spent with only a flashlight lighting a cave. We needed to have enough light to see, but did not want it to feel lit. That translated into working the image parts and bringing down a lot of the edges."
See Corporate Animals in select theaters now.
Photo: Copyright Incredible Edible Movie LLC, cave photo by Antonio Cordova